BinStacker
PROFESSIONAL EURO BIN SYSTEM
The revolutionary solution for storing full and empty 200L Euro Bins and Carts smart, safe and fully automatic!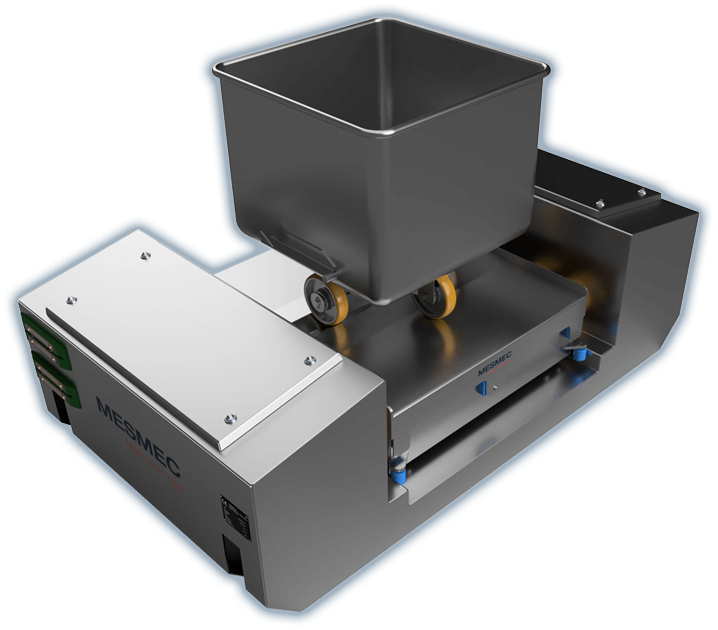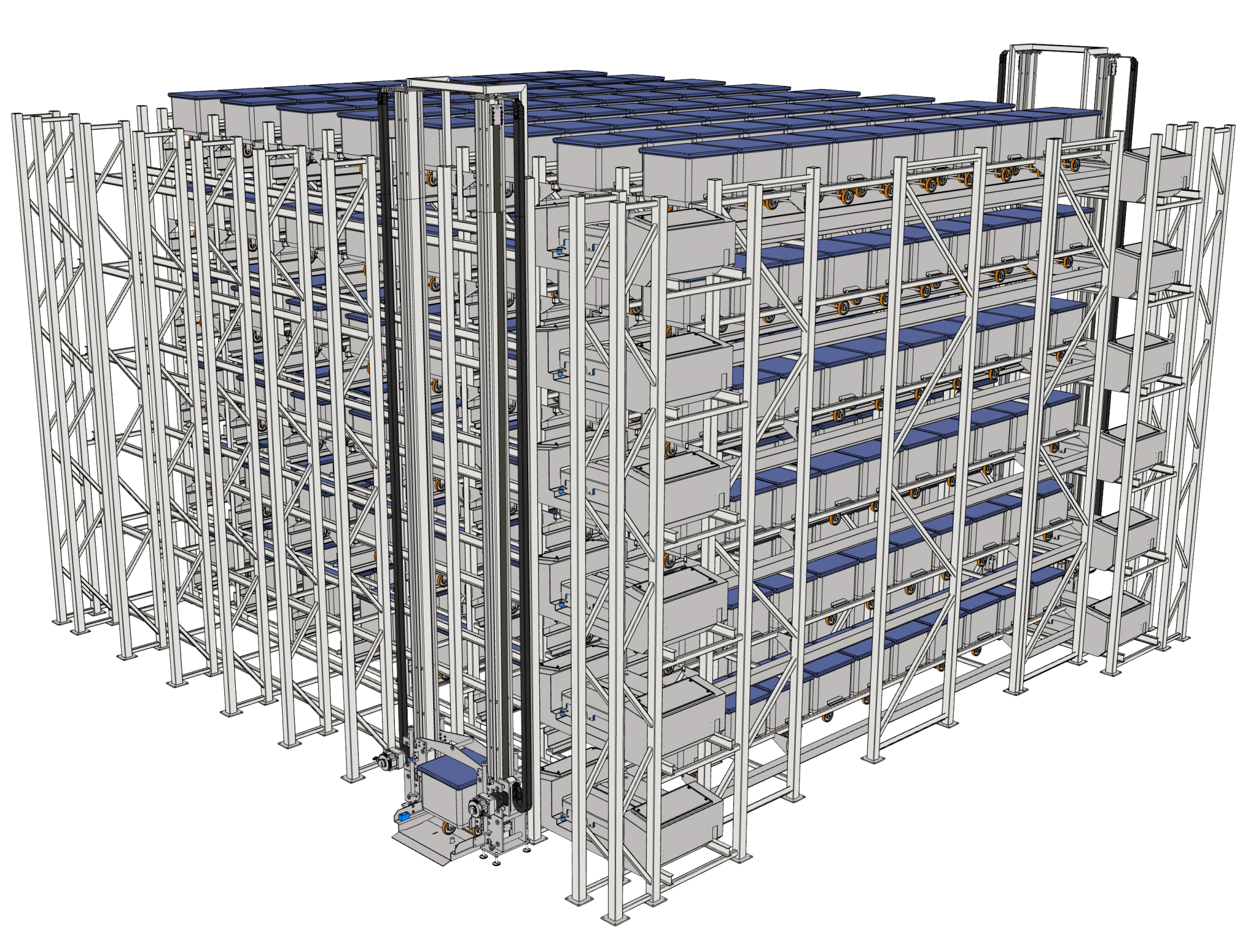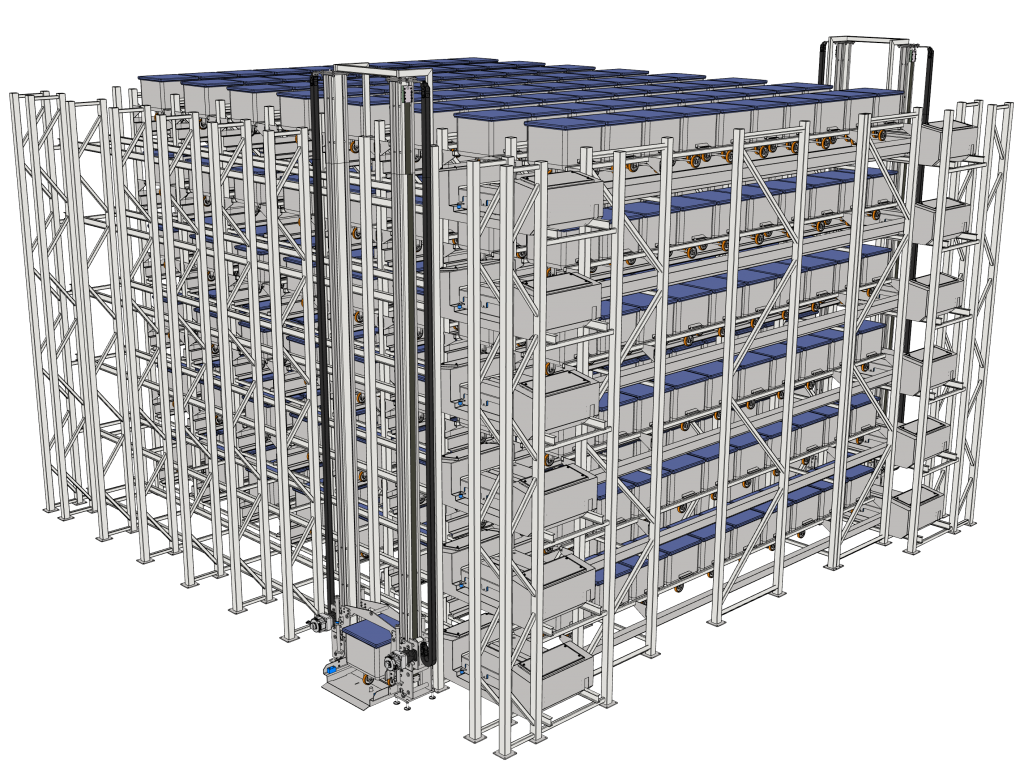 The world's first smart multi-level storage
For both full and empty Stainless Steel Meat Carts and Euro Bins.
With the BinStacker you can experience space and cost savings, improved cleaning procedures and food safety, enhanced tracing possibilities, advanced handling of storage procedures and reduced need for manual labour.
How does the BinStacker system work?
The system loads and unloads the 200L bins to and from the multi-level storage with a wireless control system running the X and Y directions. The technology is battery driven and equipped with automatic charging during operation for a long-lasting solution that enhances food safety and simplifies storage management. The BinStacker solution has an ERP system and runs with Siemens PLC system.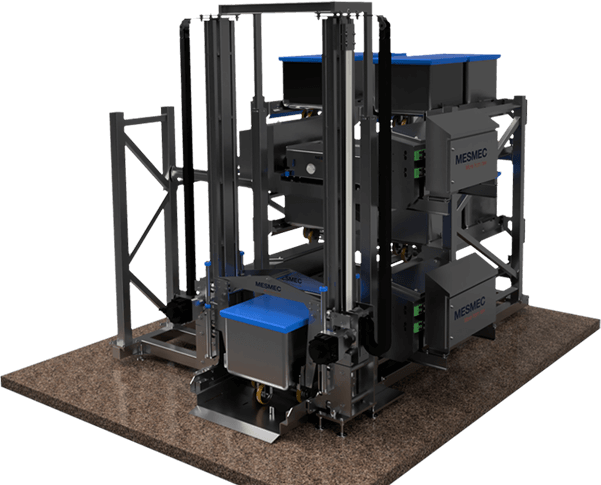 Want to get the feel of the product? Come test our in-house demo system!
Storage options
Modular system with up to 5000 bins.
Number of floors according to ceiling height.
Tracking with RFID or bar code scanning.
Weight registration.
Liquids storing possibilities.
High loading and unloading capacity with operations on multiple floors simultaneously.
Multiple options for system structure.
Made in stainless steel AISI304.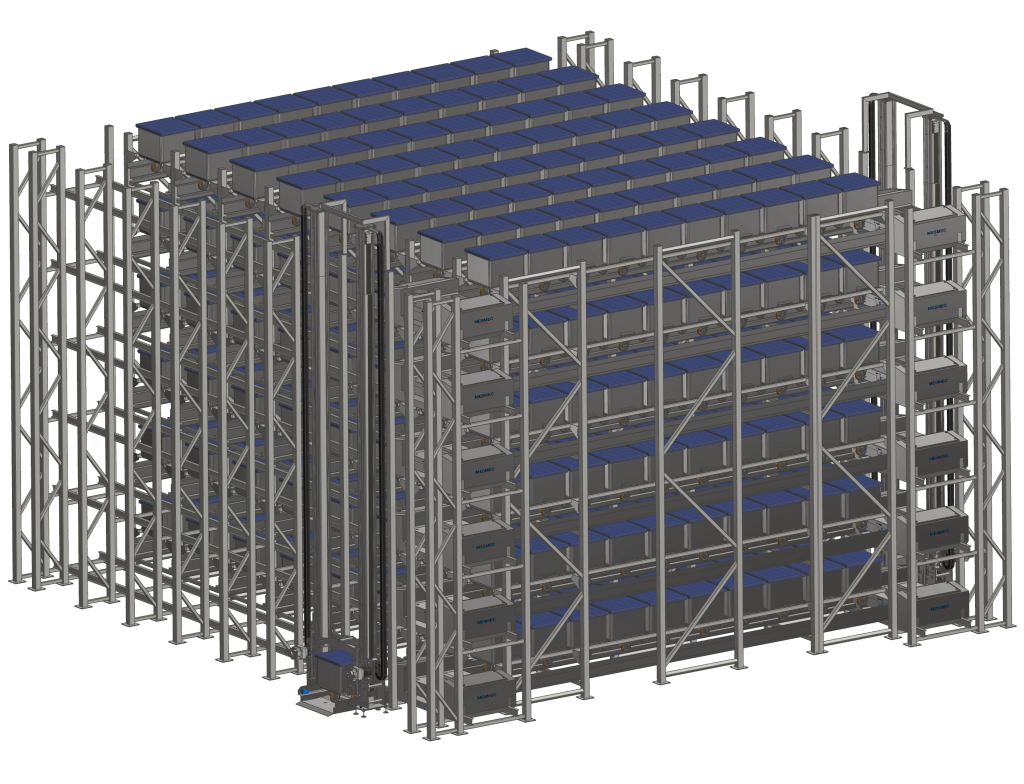 Unsure if the BinStacker would suit your storage space? Contact us and we will find a structure that fits your storage situation.
Looking for an agent or dealer close to you?
We are located in the following countries:
Sweden
Jarvis Skandinavien AB
Skruvgatan 7
21124 Malmö
SWEDEN
Tel. +46 40 165400
Turkey
Butun
Eski Büyükdere Cad. No:9/78. IZ Plaza (Plaza Cubes),
Maslak 34485, Sariyer/Istanbul
TURKEY
Tel. +90 (532) 244 1167
USA
Scan American Corporation
9505 N Congress Ave
Kansas City, MO 64153
Tel. +1 (816) 880 9321